Project Leader Certificate Program
The Project Leader Certificate Program provides the opportunity to develop your leadership knowledge and your project management skills. It is presented by the Human Resource Management (HRM) Learning & Development unit in conjunction with Analytics, Institutional Research, and Effectiveness (AIRE).The certificate program is an interactive curriculum designed to build capacity of professionals working in the informal role of project manager. It includes all of the courses necessary to complete the Project Leader path on the Leadership Roadmap and prepares the "unofficial" project manager to:
Lead Yourself – understand and develop your personal change leadership style
Lead a Team – apply Franklin Covey's project management methodology to plan, execute and close projects, communicate effectively, resolve conflicts, facilitate meetings, and lead others to achieve a shared goal
Lead across KU – learn how projects affect groups across campus and how your new skills enable you to lead within your project space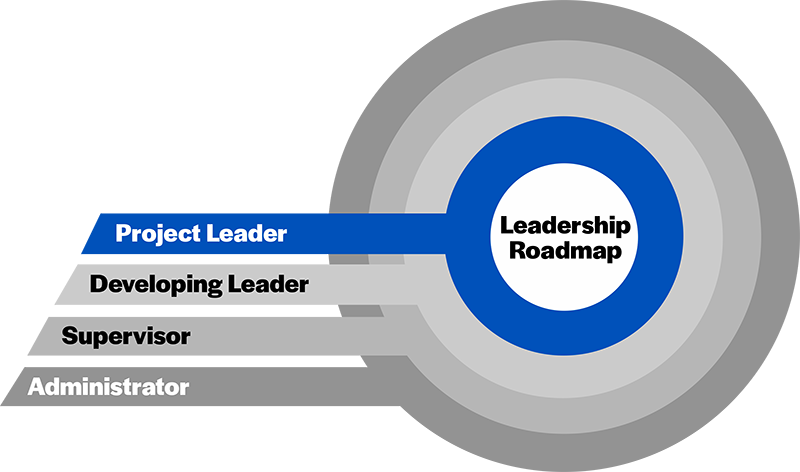 Program Structure
Each session highlights a project management topic and includes experiential learning with practical strategies to apply to your own project. Participants are also required to complete up to two hours of supplemental material each week, including LinkedIn Learning courses and reading assignments. The program includes 12 class sessions divided across six days, each with a two-hour morning session and a two-hour afternoon session. Classes are conducted via Zoom. 
Participant Requirements
Participants should bring a project to work on throughout the program, preferably a tangible initiative their department would like to implement (e.g., planning an event; testing and training for a new software solution; improving a process). At the end of the program, each person will give a short, informal presentation to their supervisor and a program facilitator. The presentation should describe how they have applied the curriculum to their project.
Materials Fee
There is a fee of $185 to participate in this program. The fee covers the cost of the CQ Assessment as well as access to the Franklin Covey Project Management for the Unofficial Project Manager materials.