2022 Staff Leadership Summit Livestream and Program
Keynote Address - Provost Bichelmeyer
The [Human] Nature of Work - Jeff Chasen
Toxic Positivity - Jennifer Ng
Social Media - Jeffrey Hall
Jayhawks Rising & You - Corinne Bannon
Closing Remarks - Mike Rounds
Schedule at a Glance
TIME
EVENT
8:30am

Registration Begins (breakfast available in the Parlors)

9:00 am
Opening Remarks and Keynote
10:00 am
Breakout Session 1
11:00 am
Breakout Session 2
12:00 pm

Lunch and Information Tables

(Please join the buffet line in the Parlors and then head to the Ballroom for seating.)

1:00 pm
Breakout Session 3
2:00 pm
Breakout Session 4
3:00 pm
Closing Remarks
Schedule of Breakout Sessions
ROOM
Level
10:00 am
11:00 am
1:00 pm
2:00 pm
Alderson
4
Jayhawks Rising & You
ComPsych EAP Services
ComPsych EAP Services
 Mentoring Women in Higher Education
Big 12
5
A Guided Conversation on "Calling In the Calling Out Culture"
Workplace Bullying through a DEI Lens
Social Media and Social Interaction in the Age of Interiority
Centennial
6
Artistic Expression and Episodic Future Thinking
Artistic Expression and Episodic Future Thinking
 
 
English
6
Finding Freedon: Using Breath and Body Awareness to Achieve Mental Clarity
 
 
Understanding the Grieving Process
Kansas
6
Workplace Bullying through a DEI Lens
Then the Bunny Ran by: Everyday Strategies for Managing Distraction & Communication Overload
Applying the Latest Science of Employee Engagement to Today's Work
Then the Bunny Ran by: Everyday Strategies for Managing Distraction & Communication Overload
Malott
6
Providing Nonwork Support to Employees at Work
Rising to the Challenge of Leadership: A Law Enforcement Perspective
Rising to the Challenge of Leadership: A Law Enforcement Perspective
The [Human] Nature of Work: Empowerment of the Employee
Union Plaza
4
 
 
Meet at the Jayhawk located outside the Union entrance for a "Tree Trivia and Plant Particulars" tour
 
Woodruff
5
The [Human] Nature of Work: Empowerment of the Employee
Toxic Positivity: Understanding How a Good Thing Can Go Bad
Social Media and Social Interaction in the Age of Interiority
Jayhawks Rising & You
Breakout Session Descriptions
Listed alphabetically by title
Applying the Latest Science of Employee Engagement to Today's Work
Patrick Downes
1:00pm, Kansas Room
This interactive session will discuss the latest science surrounding engaging employees in the modern work context. Themes will focus on how employees experience and respond to their environments (including supervisors, coworkers, and constituents), and how managers can shape those environments for the benefit of workers and the organization. Participants can expect to leave the session with: 1) a framework for crafting a positive workplace, and 2) practical tools to make that workplace a reality.
Artistic Expression and Episodic Future Thinking
John Sebelius
10:00am, Centennial (Limited to 30 participants)
11:00am, Centennial (Limited to 30 participants)
The Artistic Expressions and Episodic Future Thinking Project uses creative exploration and engages a holistic approach to healing that builds on creativity, self-reflection, and community-supported treatments, integrating Episodic Future Thinking into an artistic approach. Participants will experience a crash course on how to use a variety of art mediums as tools for creative self-expression. 
ComPsych EAP Services
Cassidy White
11:00am, Alderson
1:00pm, Alderson
This presentation will provide an in-depth overview of the EAP services available to employees and their household members. A demonstration of Guidance Resources Online will be given to explore the integrated EAP platform that combines access to short-term counseling, financial guidance, legal resources, and information and resources focused around work life services. This presentation will give employees the means to comfortably navigate and access information and resources through their Employee Assistance Program.
Finding Freedom: Using Breath and Body Awareness to Achieve Mental Clarity
Melinda Ball
10:00am, English
This session will take you through practical breath control with basic physical postures to cultivate a more clear state of mind.
A Guided Conversation on "Calling In the Calling Out Culture"
Claudia Bode, Matt Downen, and Mindie Paget
10:00am, Big 12 (Note: this session is 90 minutes.)
In this session, we will engage with ideas presented by professor and human rights activist Loretta Ross. Her forthcoming book, "Calling In the Calling Out Culture," challenges us to identify the characteristics — and limitations — of call-out culture: the act of publicly shaming another person for behavior deemed unacceptable. We'll watch brief video clips from her January 20, 2022, talk at KU and then break into small groups to discuss what we've heard. Ultimately, we want to think about how the calling-in approach might help us grow with grace and embrace the nuance of the situations we find ourselves in at work and elsewhere.  
The [Human] Nature of Work: Empowerment of the Employee
Jeff Chasen
10:00am, Woodruff
2:00pm, Malott
The times are changing . . . but it is well past time for change. So the mission for leaders is now urgent: the true value of power is empowerment. Fortunately, there are many available resources and strategies – especially with a mandate of service and stewardship – to support the growth, development, inclusion, and wellness of employees. This session will highlight how to achieve a culture of empowerment, including leveraging KU's "Code of Ethical Conduct" and the behavioral sciences, plus a preview of KU's upcoming "Employee Growth and Development Initiative."
Jayhawks Rising & You
Corinne Bannon and Cara Nossaman
10:00am, Alderson
2:00pm, Woodruff
We invite you to learn about how you are a part of our community's efforts to build the future for the University of Kansas by sharing the details of our institutional strategic plan, known as Jayhawks Rising. Learn about how aligning our strategic efforts, in the work we do every day, is critical to ensuring that we achieve our university's mission and vision. YOU are central to our success.
Mentoring Women in Higher Education
Kathleen Ames-Stratton, Michelle Carney, Tammara Durham, Chari Young, with Julie Murray as Moderator
2:00pm, Alderson
This panel will explore the various facets of mentoring women in the higher education space. Common themes unique to mentoring women will be discussed. Panel members will share their own experience mentoring and being mentored and address the importance of having mentors through the career life cycle.
Providing Nonwork Support to Employees at Work
Patricia Dahm
10:00am, Malott
Demographic shifts and changes to where work gets done make juggling work and nonwork roles a persistent challenge for employees. Leaders are increasing called upon to provide more informal family and nonwork support to employees to augment formal policies. This session will review family supportive supervisor behaviors, outcomes for employees, and some of the decision rules leaders use in deciding when and how to support employees.
Rising to the Challenge of Leadership: A Law Enforcement Perspective
Michael Bridges, Jack Campbell, and Nelson Mosley
11:00am, Malott
1:00pm, Malott
Law enforcement has gone through many changes over recent decades, with an emphasis upon strong community connections, supporting mental health, and appreciating staff as individuals beyond their roles.  Join Chief Nelson Mosley and a panel of officers in a discussion of changes within the law enforcement profession, how the KU Public Safety Office is responding to evolving community and employee needs, and how those lessons learned may benefit other University leaders.
Social Media and Social Interaction in the Age of Interiority
Jeff Hall
1:00pm, Woodruff
2:00pm, Big 12
As mobile connectivity rises, interpersonal connection falls. Governments across the world are currently facing this paradox, alarmed by the growing rates of loneliness and friendlessness. But, to what degree are these changes linked? What can people do to be connected?    
Then the Bunny Ran By: Everyday Strategies for Managing Distraction & Communication Overload
Stacy Cordell
11:00am, Kansas
2:00pm, Kansas
Distraction has always existed in the workplace: colleagues chatting within earshot, your boss stopping by your desk to discuss a project, an email that catches your attention from the corner of your eye. However, the rapidly-advancing digital age, along with the shift to flexible work locations brought about by the COVID-19 pandemic, has introduced myriad new alerts, messages, and visual distractions that further divert our attention away from the seemingly simple task of getting something – anything – accomplished. In this session, we'll discuss what distracts us, how to identify the root of distractions, and explore a few strategies for getting ahead of the things that threaten to topple our ever-growing To Do lists.
Toxic Positivity: Understanding How a Good Thing Can Go Bad
Jennifer Ng
11:00am, Woodruff
Being positive is generally viewed as a welcome trait for individuals and organizations.  Without critical consideration of diversity, equity, and inclusion (DEI), however, an emphasis on positivity in the workplace can have toxic effects.  Using case examples and discussion, participants in this session will understand what "toxic positivity" is, how it functions, and generate alternative possibilities.
Tree Trivia and Plant Particulars: An Introduction to the Flora of the KU Campus
Craig Freeman and Caleb Morse
1:00pm, Jayhawk Statue near Union Entrance (Limited to 40 participants)
During a brief walking tour of the Main Campus, we will examine some of the distinctive and interesting plants, emphasizing woody plants, and discuss how the vegetation of the campus has changed since the founding of the university.
Understanding the Grieving Process
Alex Barajas-Munoz and Johannah Stapleton
2:00pm, English
This presentation will familiarize participants with the grieving process, recovery, and potential obstacles to healing. Guidelines for helping someone who is grieving, and additional resources will be shared.
Workplace  Bullying through a DEI Lens
Michelle Wilson
10:00am, Kansas
1:00pm, Big 12
In this interactive workshop, we will explore workplace bullying through a diversity, equity, and inclusion (DEI) lens. The focus of the workshop will be to: 1) define workplace bullying and discuss how it connects to DEI; 2) identify how bullying behaviors show up in the workplace; and 3) create strategies for staff to survive and thrive when bullying is prevalent in the workplace.
Barbara A. Bichelmeyer, an academic leader in the field instructional design and technology, was appointed provost and executive vice chancellor of the University of Kansas in February 2020. Bichelmeyer, a Kansas City native, also holds an appointment as a professor in the KU School of Education & Human Sciences. 
As KU's chief learning officer, she is primarily responsible for advancing the university's mission in concert with the Chancellor, administrators, faculty, staff, and students across the Lawrence campus. She leads the Lawrence campus in championing and furthering the goals outlined in the university's strategic plan. 
Prior to joining KU, Bichelmeyer served as Provost and Executive Vice Chancellor of the University of Missouri-Kansas City, a position she held since August 2015. She had previously served as executive associate vice president for University Academic Affairs for the seven campuses of Indiana University, as well as founder and senior director for IU's Office of Online Education. Bichelmeyer was a tenured full professor at Indiana University - Bloomington. 
For most of her 30-year career as a faculty member and administrator, Bichelmeyer has examined the process of performance-based instructional design, and how technology is incorporated into classrooms in order to facilitate more personalized learning experiences. 
Bichelmeyer earned a bachelor's in journalism degree in 1982, a bachelor of arts in English in 1986, a master's in educational policy and administration in 1988, and a doctorate in educational communications and technology in 1991, all from the University of Kansas. 
Bichelmeyer has served as consultant for performance-based instructional design, technology integration, human and organization performance effectiveness, and evaluation of instructional and organizational development programs to numerous organizations including the United States Centers for Disease Control and Prevention, the Indiana Supreme Court Commission for Continuing Legal Education, Procter & Gamble, Eli Lilly, Microsoft, Sprint, the United States Coast Guard, and the National Collegiate Athletic Association.
Mike Rounds is vice provost for operations, with primary responsibility for the following departments: Human Resource Management; Public Safety; Custodial Services; Facilities Services; Transportation Services; Facilities Planning & Development; Office of Sustainability; Environment, Health and Safety and Space Management. Mike provides the leadership and strategic visioning to align these departments with the University's mission and goals, while working closely with the provost and other KU leaders and campus partners to ensure key campus services meet the needs and expectations of KU students, faculty, staff and campus visitors. In a career where he has spent time in the military, public education and higher education, Mike has more than 40 years of leadership experience. He earned an MBA from Baker University, a master's degree in strategic planning from the U.S. Army War College, a master's degree in East Asian studies from Yale University and a bachelor's degree in political science from the U.S. Military Academy in West Point, N.Y.
Breakout Session Speakers (in alphabetical order by last name)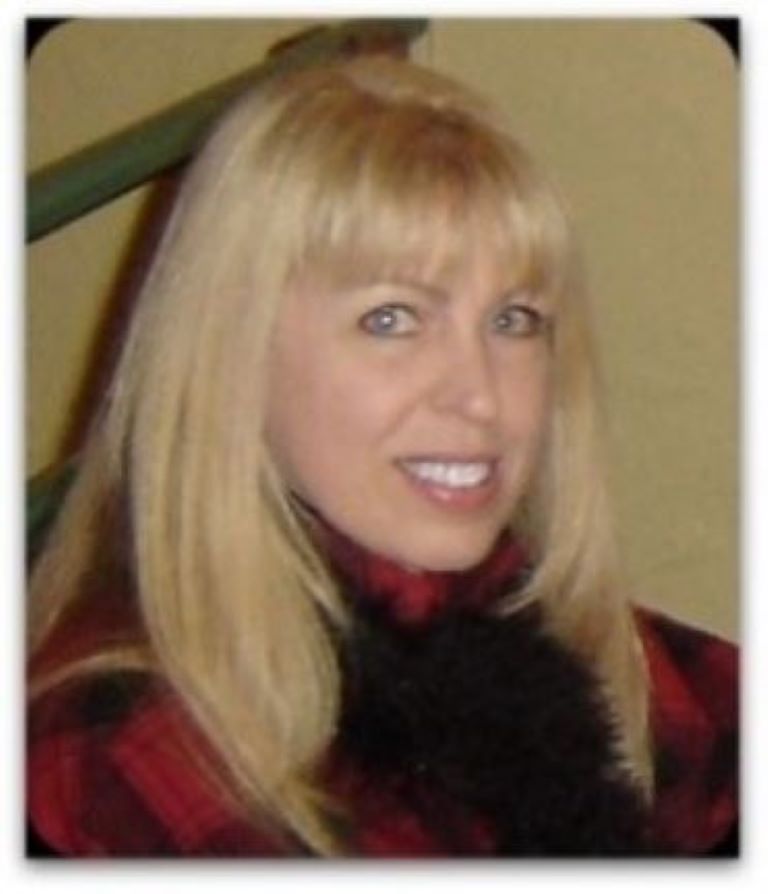 Kathleen Ames-Stratton leads the Learning and Development unit within Human Resource Management at KU. She has served as a coach and mentor to individuals and groups for the past 15 years. She is a certified organizational development (OD) practitioner and coach. An advocate of strengths based leadership, her approach to OD and coaching is to build solid partnerships in support of individual development needs and the organization's strategic objectives.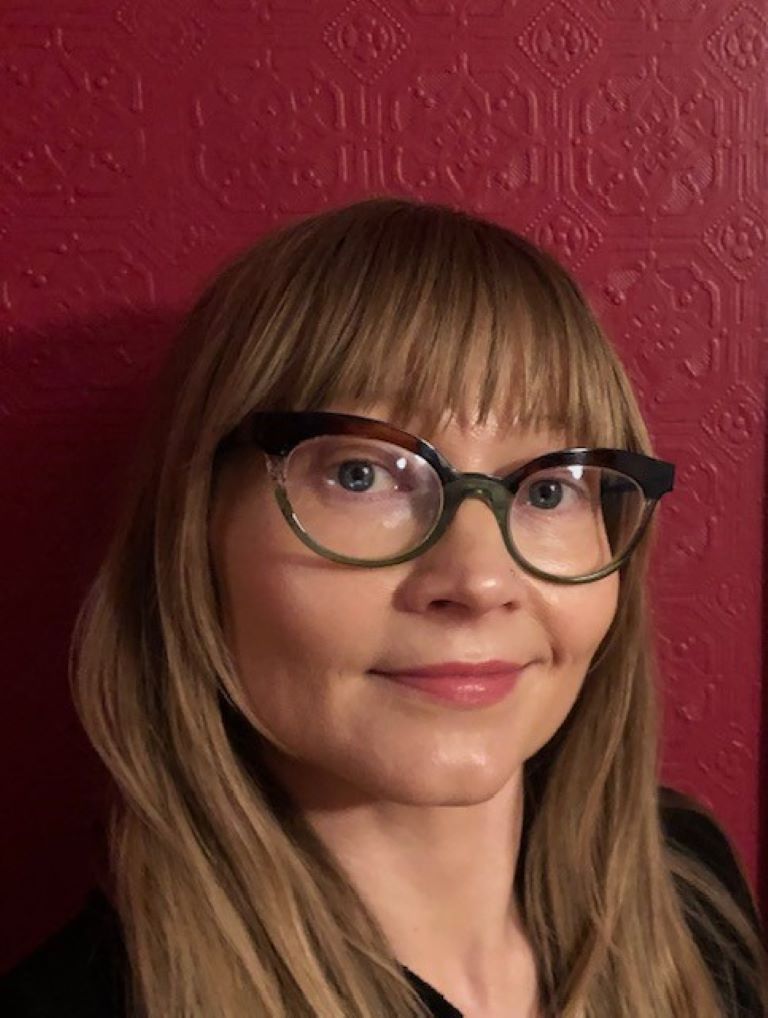 Melinda Ball, IT Analyst, Information Technology - Melinda began her yoga journey over 20 years ago while exploring physical activities to help her recover from running injuries. She quickly noticed how yoga postures made her feel deeply connected to her body as well as relieving the pain of past physical trauma. Melinda is incredibly grateful for her teachers, humbled by the study of yoga, and honored by the opportunity to share what she continually learns on this path. Outside of yoga and class instruction, Melinda is a system administrator for ServiceNow in Information Technology.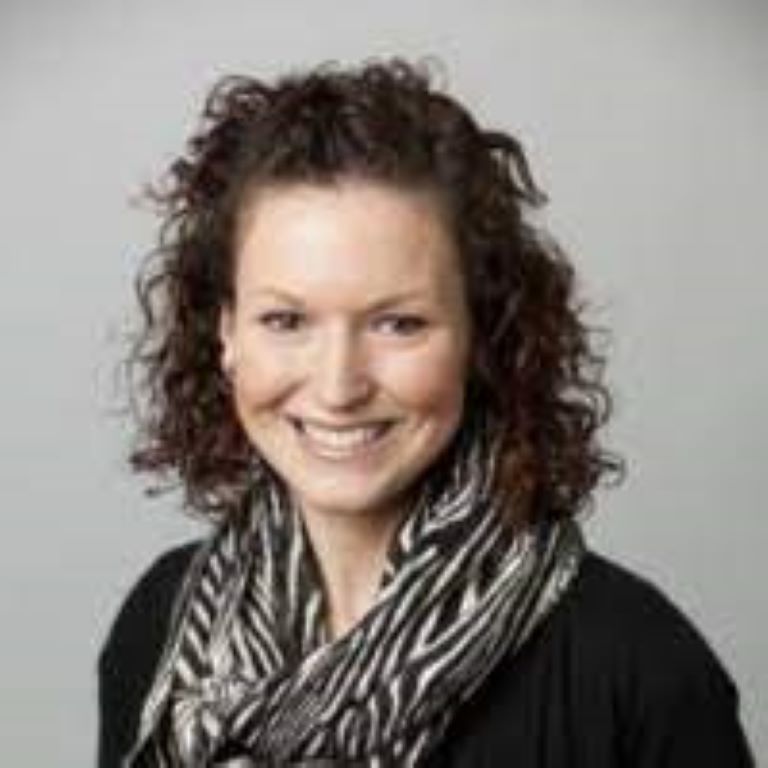 Corinne Bannon is the Acting Chief Data Officer in the Office of Analytics, Institutional Research, & Effectiveness (AIRE). Prior to this role, she served several roles within AIRE, most recently as the director of institutional effectiveness. She began working with KU in 2016 and prior to KU, worked for nearly a decade in local government management, and consulting for local, state and federal government entities and nonprofits. In her capacity as acting chief data officer, and in previous positions, she has focused on helping organizations bring data to life, and ensuring organizations have the capacity to be both performance and community centered in a strategic way that is data-informed.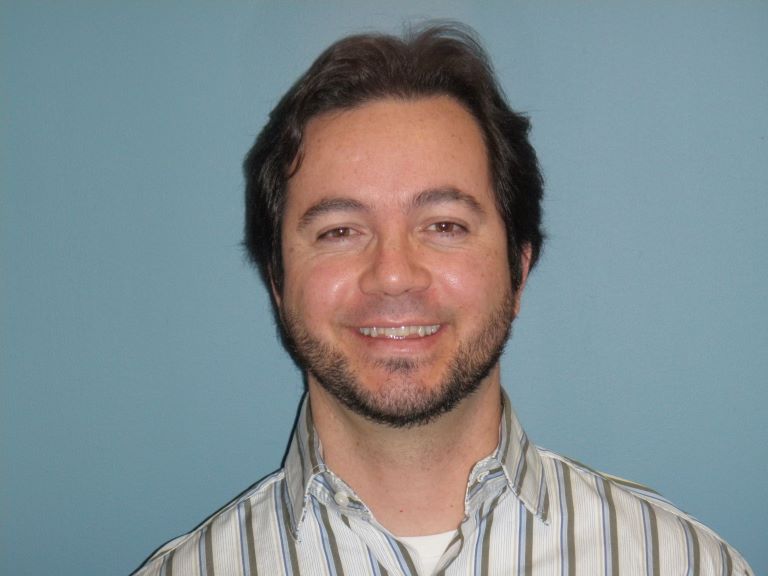 Alex Barajas‐Muñoz has a doctorate in counseling psychology, a master's degree in counseling and guidance, and a master's degree in neurosciences. Barajas is currently employed as a staff psychologist at the University of Kansas Counseling and Psychological Services (CAPS). His clinical interests include multicultural issues, trauma, gender identity, psychological assessment, and group counseling. Barajas' theoretical interests include interpersonal and mindfulness-based approaches.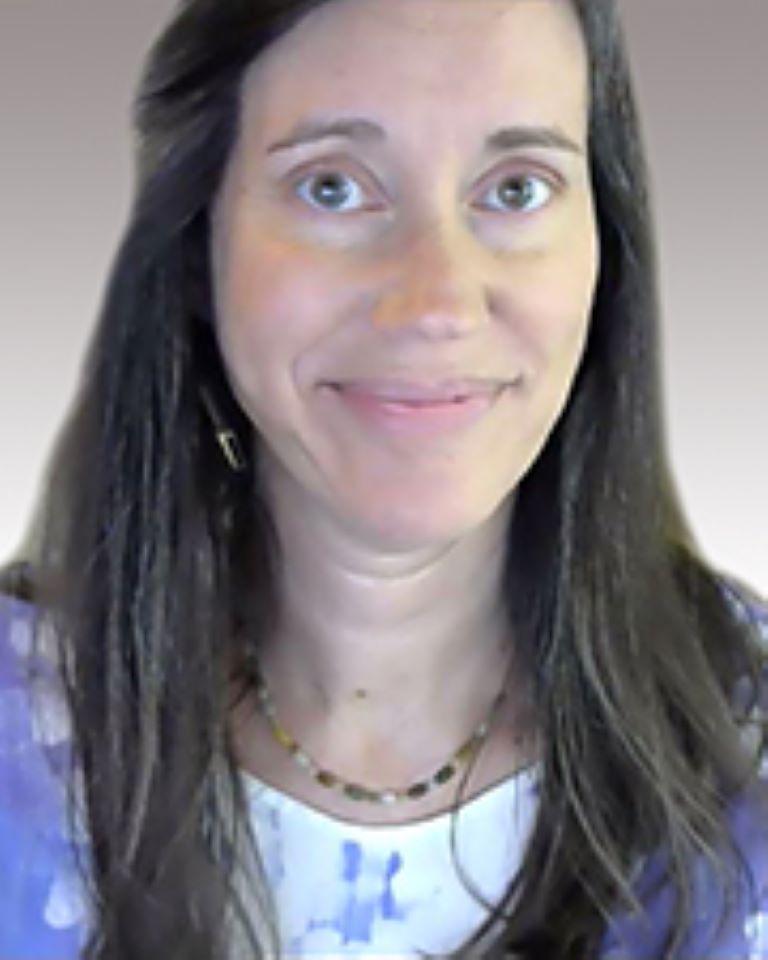 Claudia Bode (rhymes with Cody) is a first-generation college student, born, raised, and educated in Kansas. She has broad experience teaching, mentoring, writing, recruiting, researching and presenting, with a focus on empowering those around her. Growing up as the youngest of eight, a career in science was neither encouraged nor understood. But strong mentors helped her chart a course from a bachelor's degree in chemistry at Washburn University to a doctorate in biochemistry at the University of Kansas. She currently leads education, outreach, and diversity initiatives for Kansas NSF EPSCoR, a program aimed at enhancing research and education across the state. When not at work, you might find her quoting Harry Potter, crocheting hats, or enjoying local music.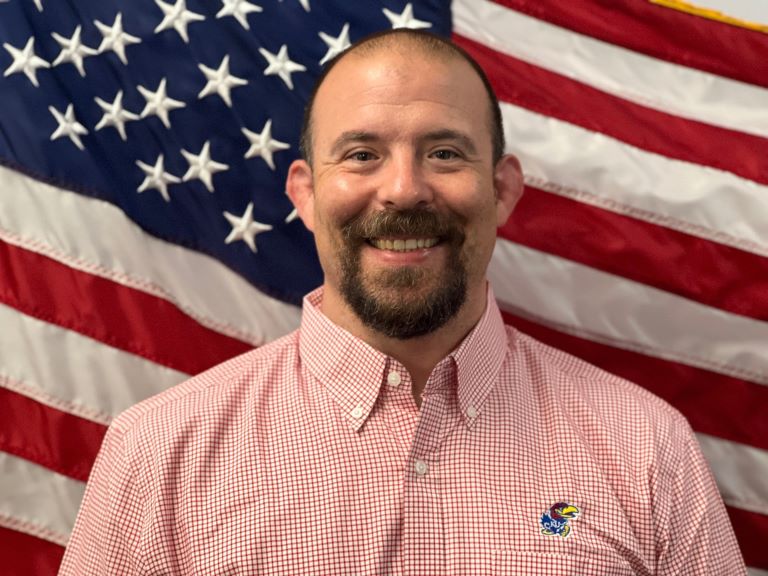 Michael began his Law Enforcement Career in 2005 in the Bay Area of California and has been employed by the University of Kansas as a sworn officer since 2018. He has a bachelor's degree in English from California State University, Fresno and a master's degree in criminal justice from Liberty University. Michael is an instructor for multiple law enforcement disciplines including de-escalation and Integrating Communication, Assessment and Tactics. Michael is passionate about the principles of 21st Century Policing and tries to incorporate the philosophies of procedural justice into his training methodologies.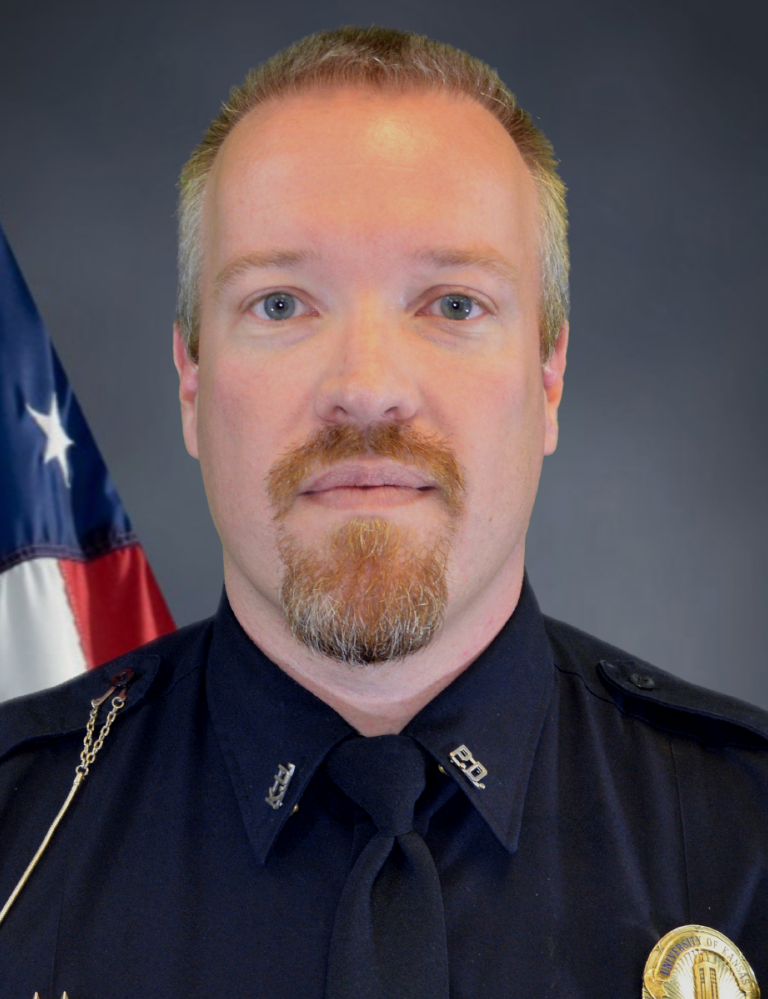 Detective Jack Campbell Jr. has served with the KU Police since 2006. He holds a master's degree in literature from Fort Hays State University and a master's in writing from Lindenwood University. He is the peer support coordinator for the KU Public Safety Office and works with other first responder peer support groups throughout Douglas County. He's a 2019 and 2021 KU Staff Fellow whose projects focused on proposing and implementing mental health resources for University of Kansas faculty and staff. In 2021, he completed the ADA Resource Center for Equity and Accessibility's program to become an ambassador for proactive disability inclusion. He is an instructor of the Police Executive Research Forum's Integrating Communication, Assessment, and Tactics program and is certified in Mental Health First Aid and Crisis Intervention. He lives in Lawrence, along with his wife and son.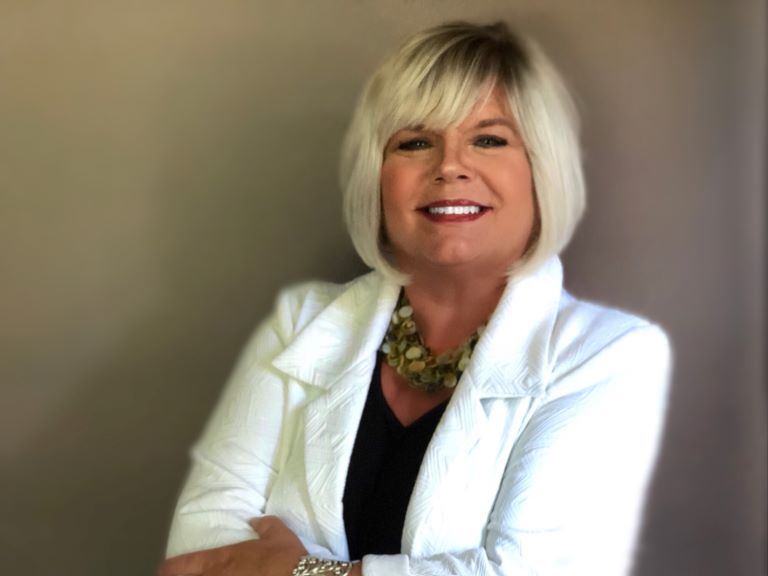 Michelle Mohr Carney is the founding vice provost for Jayhawk Global and dean of the School of Social Welfare at the University of Kansas. Michelle received her bachelor's in social work at the Ohio State University, her master's in social administration at Case Western Reserve University, and her doctorate in social work at the Ohio State University. Michelle is in her twenty-fifth year as an administrator and faculty member in social work education. Michelle has considerable experience in administration, strategic planning, grantsmanship, leadership development, budget management, and online education, including extensive evaluation research experience at the local, national, and international levels. Michelle led the School of Social Work at Arizona State University and directed the Institute for Nonprofit Management at the University of Georgia prior to joining KU. She has also chaired curriculum revision processes, participated extensively in the Higher Learning Commission, the Southern Association of Colleges and Schools, and the Council on Social Work Education re-accreditation processes, and taught both master and doctoral level courses. Her major research focus has been on interpersonal violence.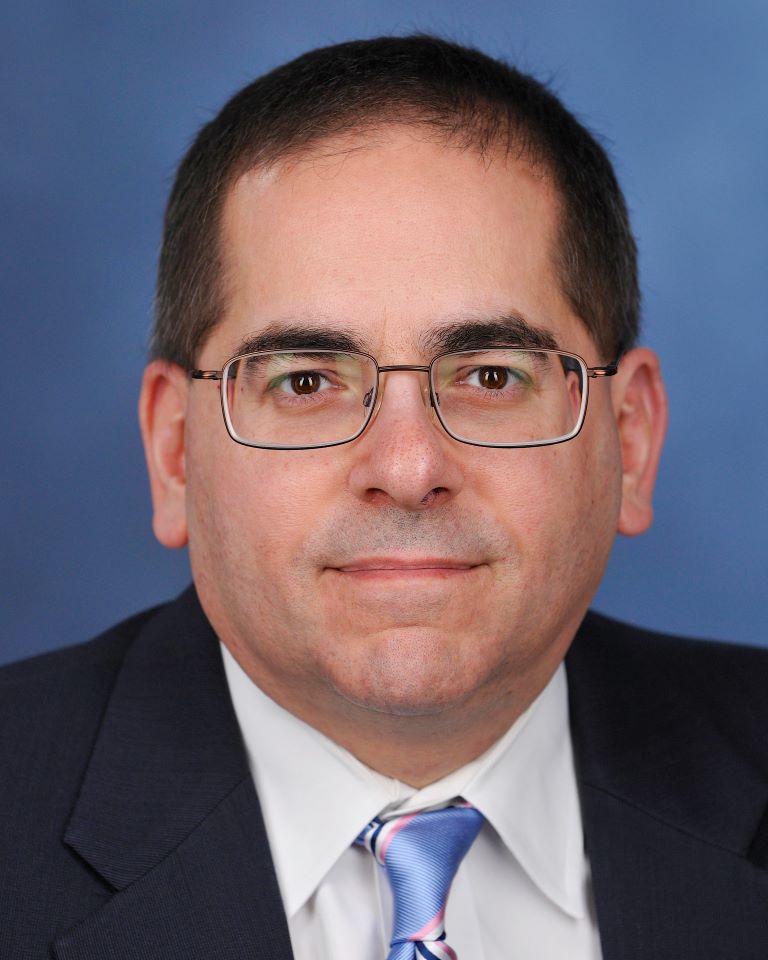 Jeff Chasen serves as the assistant vice provost for Employee Growth, Development, Accessibility, & Inclusion. Previously, he served as the assistant vice provost for Integrity & Compliance, with special emphasis on ethical and operational integrity through the behavioral sciences. Additionally, Jeff frequently serves a number of professional associations as a presenter, peer reviewer, and leader of committees and other working groups. Earlier in his career, he served as President of in2vate, llc, a compliance, training, and risk management practice working with educational institutions and other organizations throughout the United States and abroad. His other prior positions include service as Senior Counsel at United Educators Risk Retention Group and as a lawyer in private practice. Jeff received his bachelor's and juris doctor from The George Washington University, where he also served as an adjunct instructor.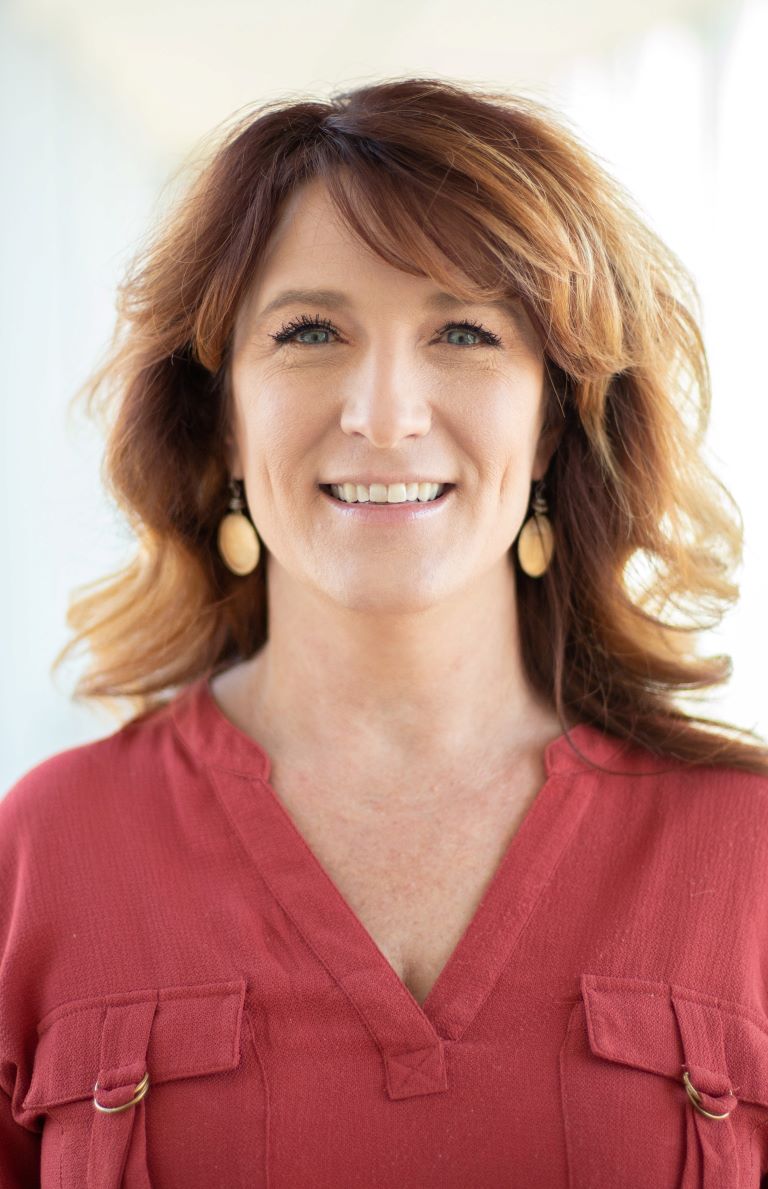 Stacy Cordell is the assistant vice provost for Academic & Professional Programs in Jayhawk Global and in the final stretch of completing her master's degree in organizational communications. Stacy is passionate about her work at KU in finding innovative ways to develop educational programs that serve current and future Jayhawks wherever they are – geographically, professionally, or personally – to ensure that they can continue their educational journey in a way that best suits their individual needs. In addition to her work in Jayhawk Global, Stacy is a skilled procrastinator who has made it her life's work to invent hacks and hone the skills needed to resist the temptation of shiny things, intriguing emails, and the occasional "bunny" that pops into her view.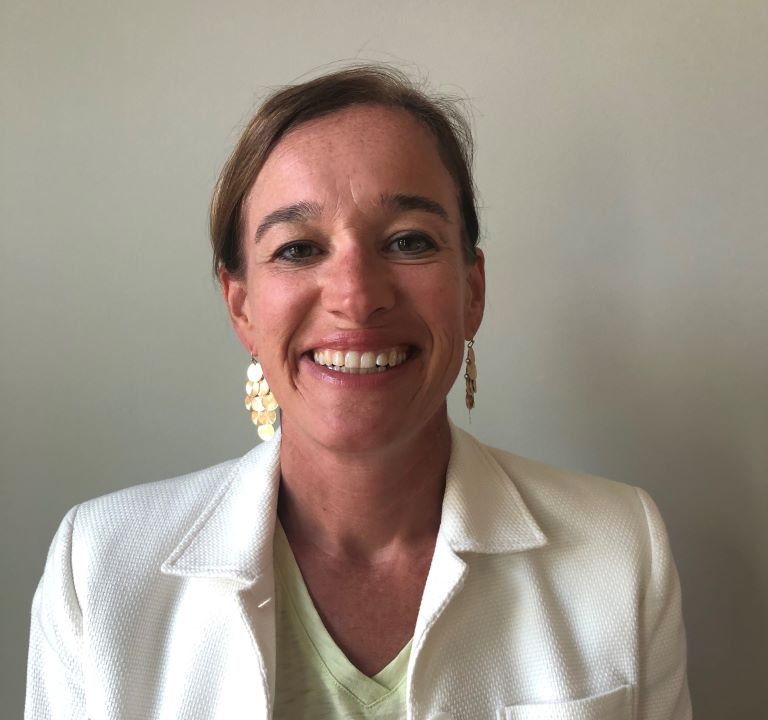 Patricia Dahm is an assistant professor of management & human resources at the University of Kansas. Before launching her academic career, Dahm worked as an organizational effectiveness consultant at Target Corporation and as a finance manager and analyst for Sprint-Nextel in previous years. Dahm received a doctorate from the University of Minnesota, Carlson School of Management and an MBA from the University of Illinois. She also holds a bachelor's in mechanical engineering from the University of Notre Dame, and she spent three years designing heavy bearings and road paving equipment at Ingersoll-Rand before deciding that she would rather study people. Her research interests revolve around work-life integration and social roles as they relate to career success and well-being. Her research has been published in the Academy of Management Journal, the Journal of Applied Psychology, and Industrial Relations, among others, and her work has been supported by grants from the Society for Human Resource Management, the Work Family Researchers Network, the University of Minnesota, Carlson School of Management, and the Orfalea College of Business.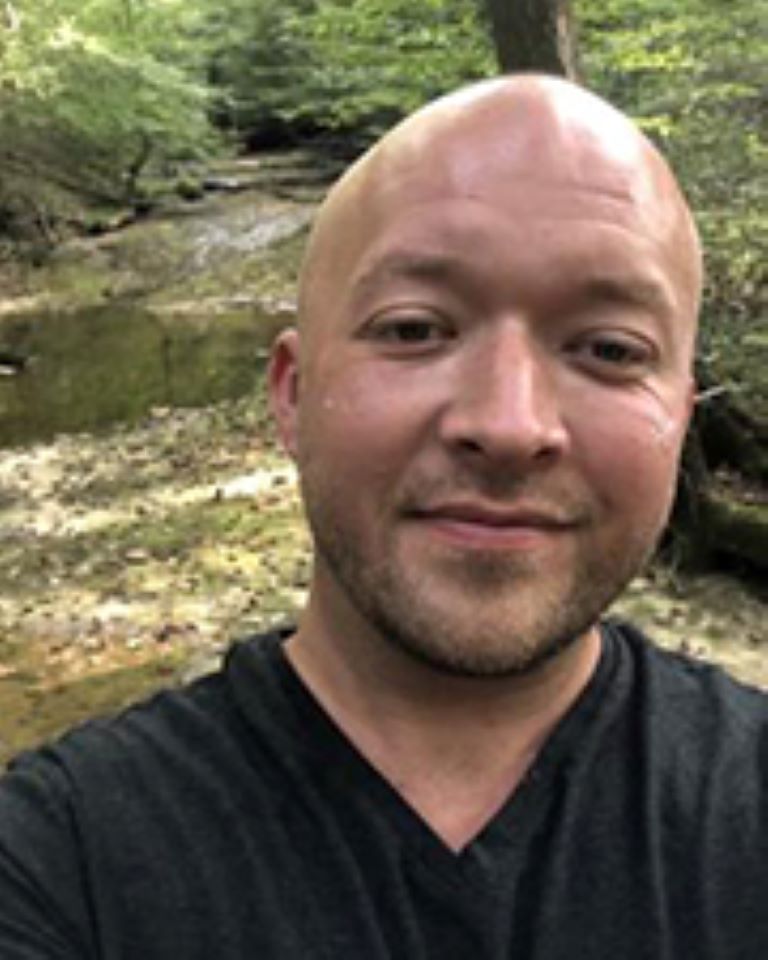 Matt Downen (he/they) grew up in Appalachia in Kentucky, which greatly contributed to their interest in nature and science. Matt studied geology at Western Kentucky University and later received their master's and doctorate in geology at the University of Kansas studying fossil spiders. Matt also has conducted and published research on the experiences of LGBTQ+ people in the geosciences. Currently, Matt is the assistant director at the KU Center for Undergraduate Research, where he works with faculty and students on their research programs and projects in all disciplines across KU. Outside of work, Matt still does research in paleontology, plays video games, and takes care of his cat and whip scorpion.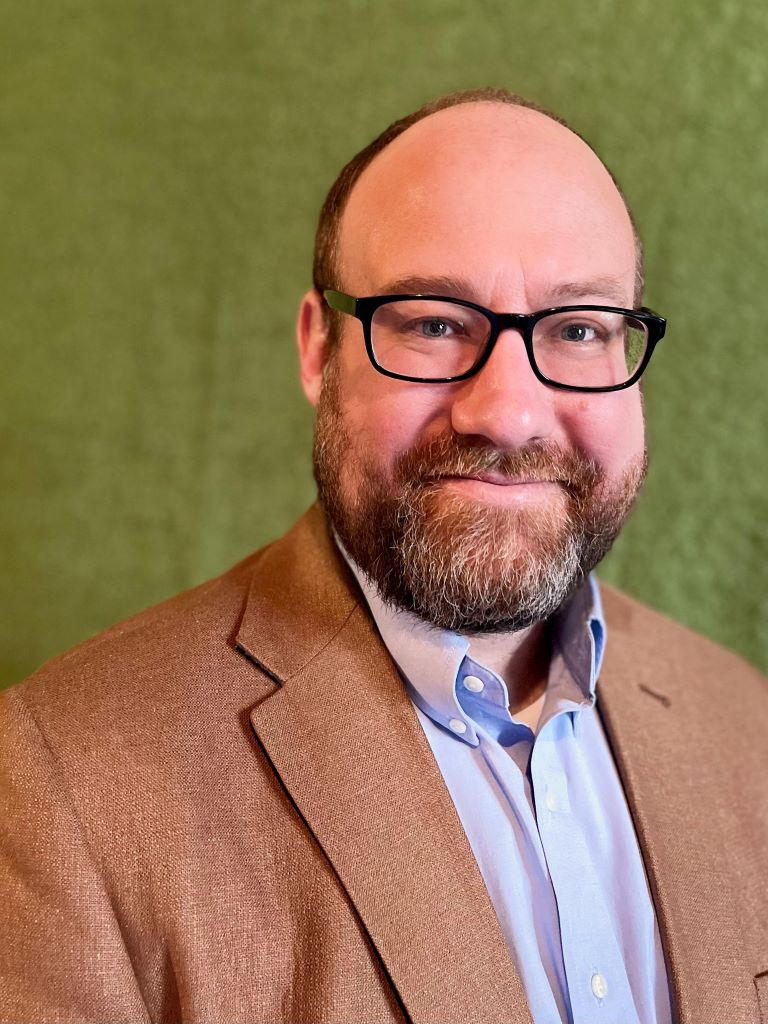 Patrick Downes is a KU alumnus and assistant professor of management at the KU School of Business. He has won several awards for his teaching in strategic human resource management, data-based decision-making, and employee compensation. His research area primarily focuses on employees' social contexts as well as on research tools for the science of management. He is the proud father of three elementary-aged Jayhawk fans, and his favorite building on campus will always be Fraser Hall.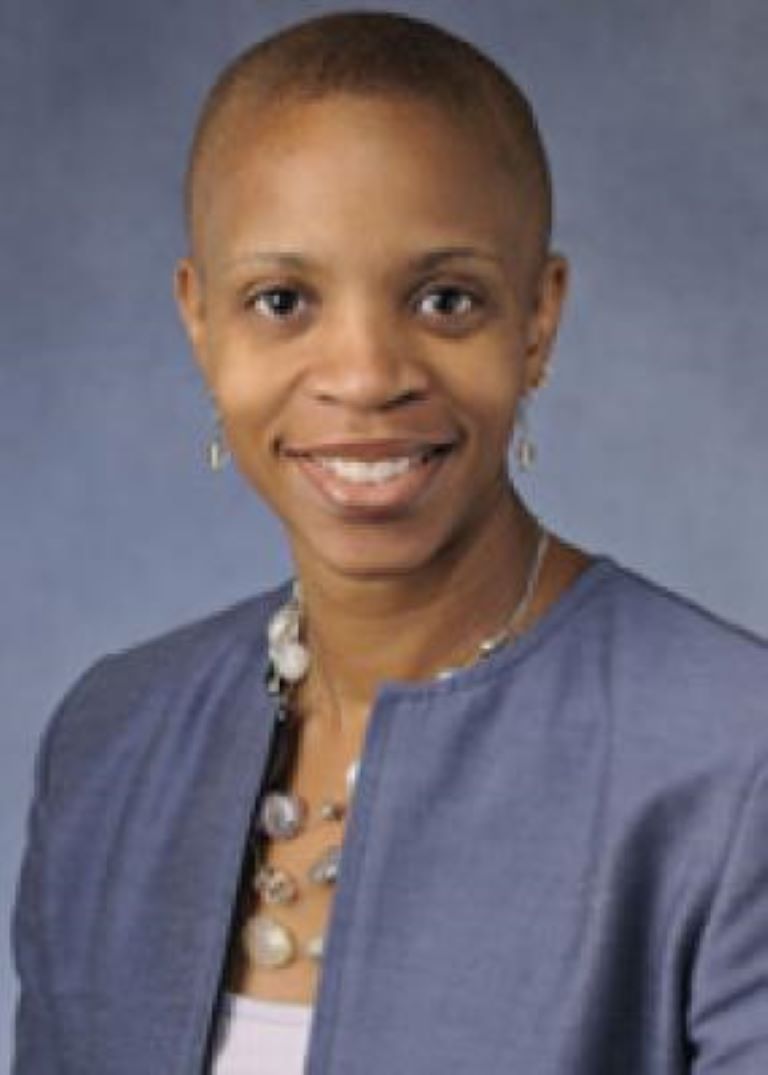 Tammara Durham joined KU in 1998 in the Freshman-Sophomore Advising Center. In May 2012, she was named vice provost for student affairs. As the vice provost for student affairs, Durham is the senior student affairs officer for the main campus in Lawrence and is responsible for student life, support and leadership programs, student auxiliary services and student-supported wellness programs. Durham received her bachelor's and master's degrees from Missouri State University and her doctorate from the University of Kansas in higher education administration.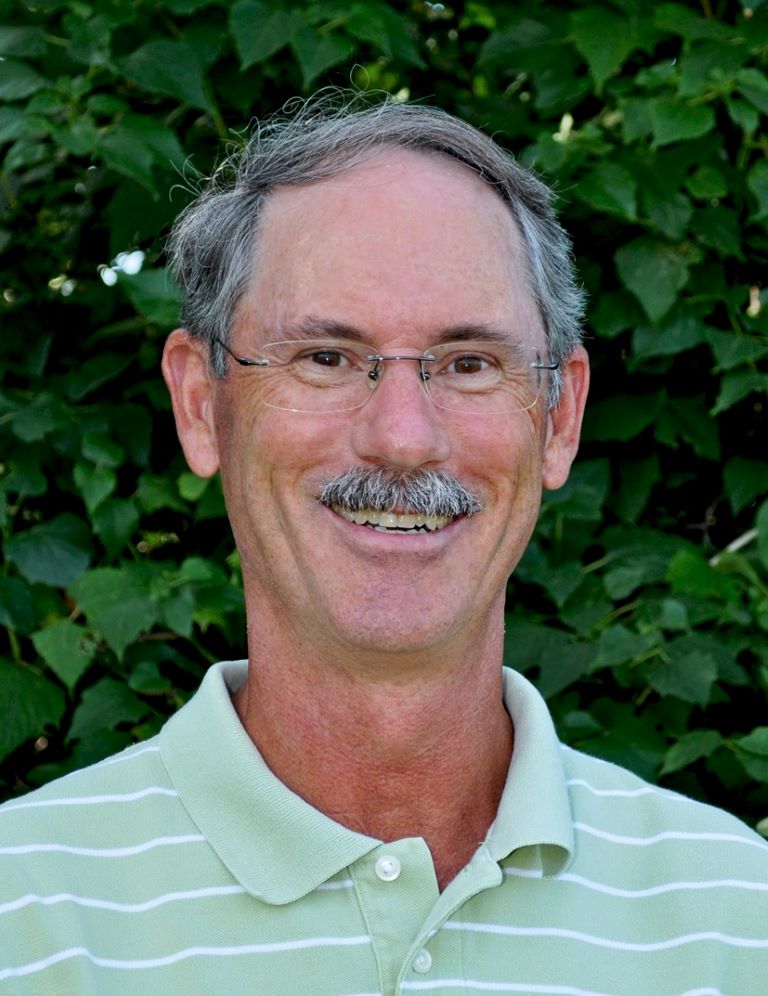 Craig Freeman is a senior curator in the R.L. McGregor Herbarium in the Biodiversity Institute and a senior scientist in the Kansas Biological Survey & Center for Ecological Research. His research interests include floristics of the Great Plains, systematics and evolution of the genus Penstemon (beardtongues), and the ecology and conservation biology of grassland plants.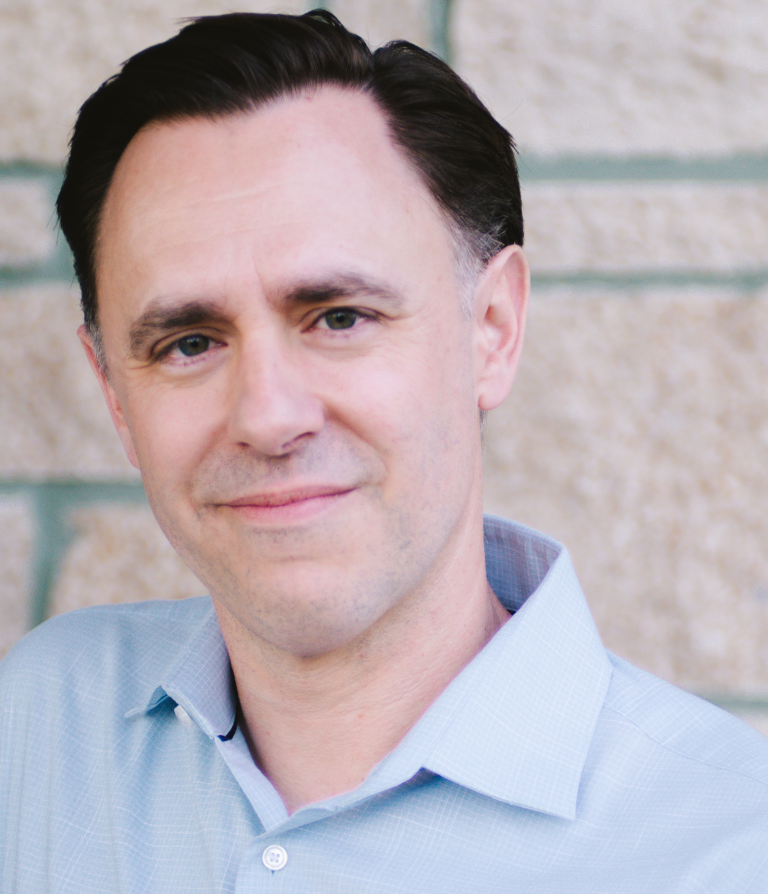 Jeffrey A. Hall (doctorate from University of Southern California) is a professor of communication studies. He is the former chair of the Human Communication and Technology Division of the National Communication Association and is currently the Chair of the Interpersonal Communication Division of the International Communication Association. He was awarded the Early Career Award from the Interpersonal Communication Division of the National Communication Association in 2015. He has been interviewed by National Public Radio, New York Times, USA Today, Time Magazine, Washington Post, Financial Times, and CNN, and written on workplace relationships and interiority in the Wall Street Journal.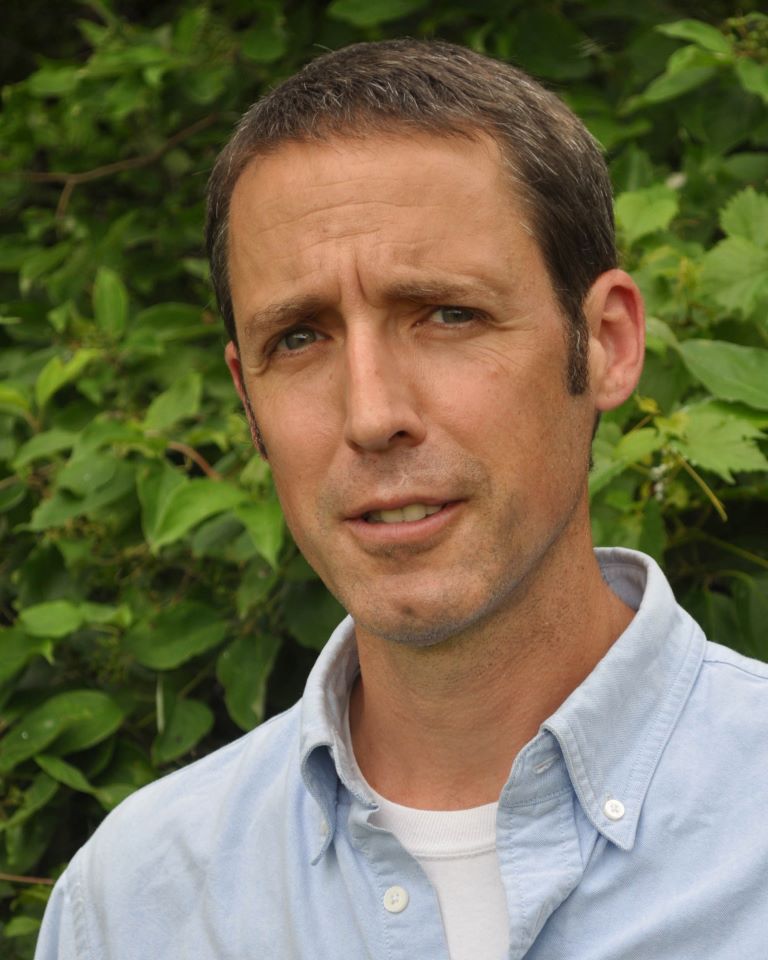 Caleb Morse is the collection manager in the R.L. McGregor Herbarium in the Biodiversity Institute. His research interests include floristics of the Great Plains and lichen taxonomy.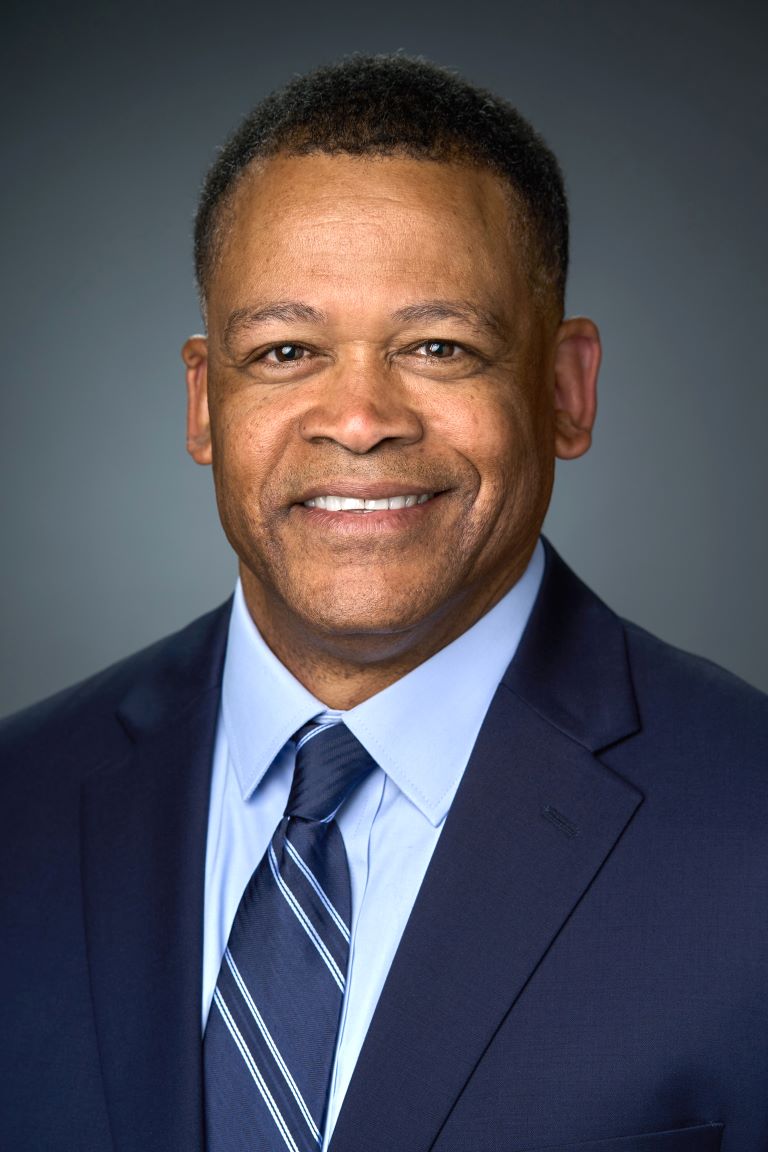 Nelson L. Mosley, Police Chief Director, University of Kansas Public Safety Office
Chief Nelson Mosley began his law enforcement career with the Wichita Police Department in February of 1987. During his 29-plus years with this agency, he rose through the ranks of police officer, detective, sergeant, lieutenant, captain and deputy chief, ultimately retiring as interim police chief in March 2016. Mosley then served as police chief of the Rose Hill Police Department from July 2016 through September 2021 and is currently the Police Chief/Director of the University of Kansas Public Safety Office since September 2021 where he currently serves with more than 35 years of law enforcement experience.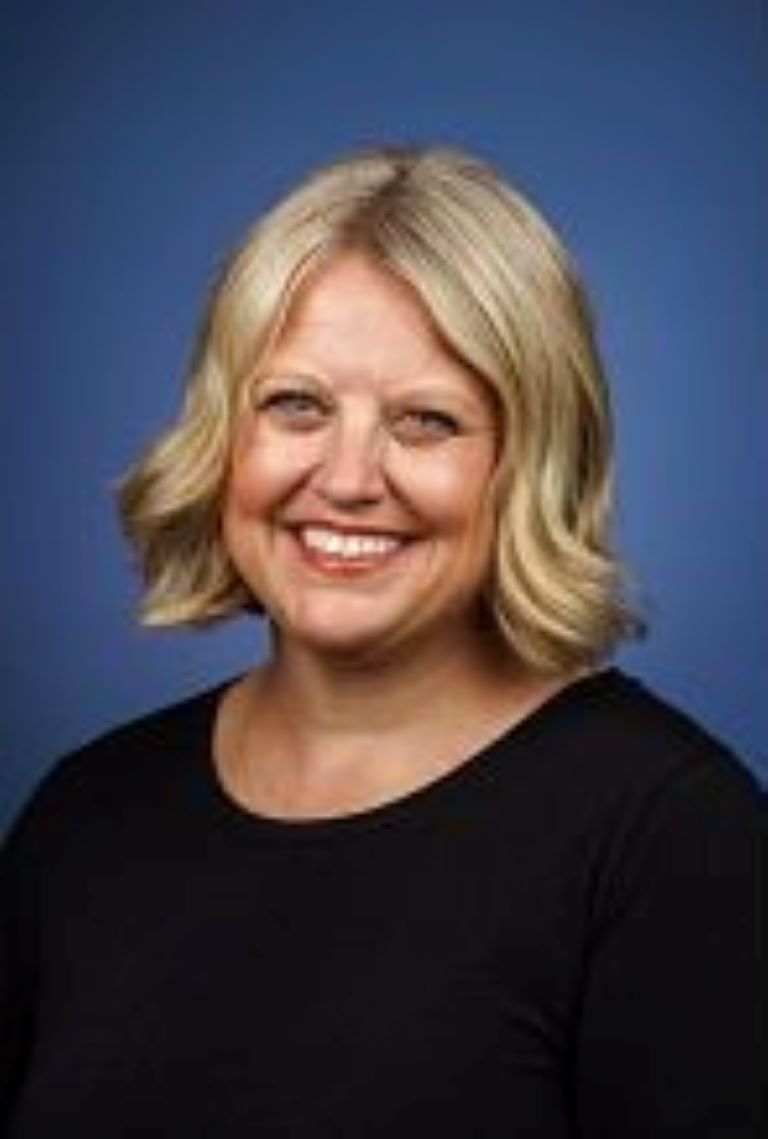 Julie Murray serves as the chief of staff to Chancellor Girod and the vice chancellor of strategic initiatives. Prior to serving in the chancellor's office, she served as executive director of external affairs and advancement in the KU School of Business. Before joining KU, she spent more than a decade as a litigation attorney, representing corporations and companies throughout Missouri and Kansas. She received her bachelor's degree and juris doctorate degree from the University of Kansas. Julie is married to Dan Murray and has two wonderful children, Evan and Lauren, and two wonderful dogs, Macy and Bo.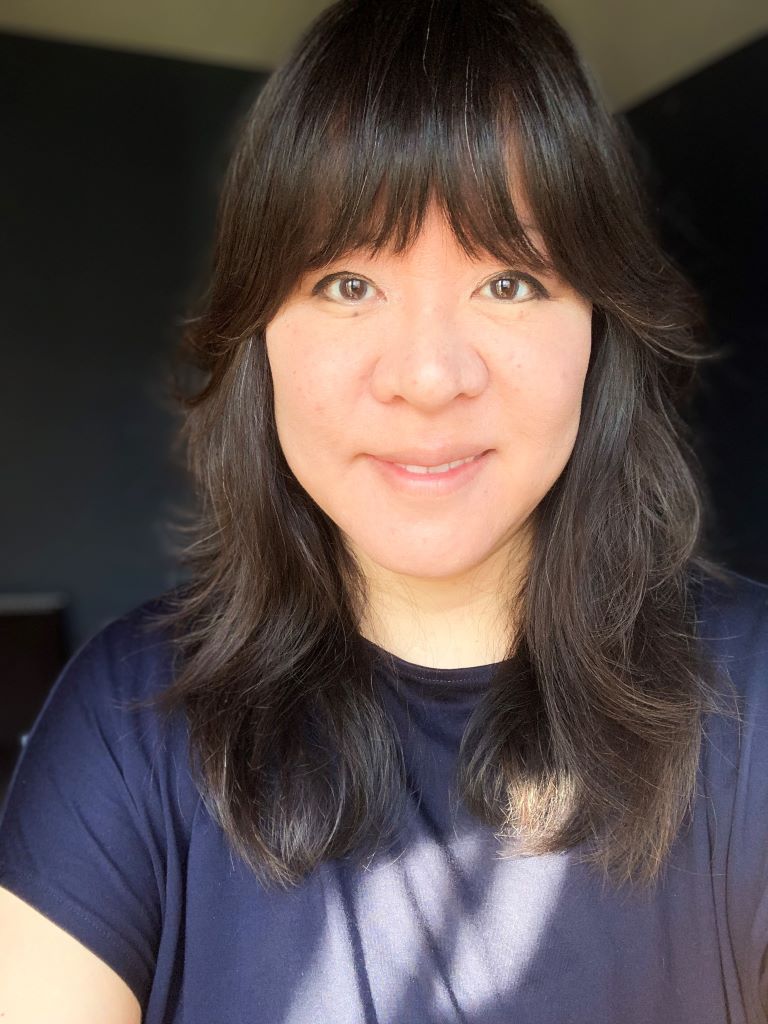 Jennifer Ng serves as associate vice provost for faculty affairs, and she is also a professor in KU's School of Education and Human Sciences.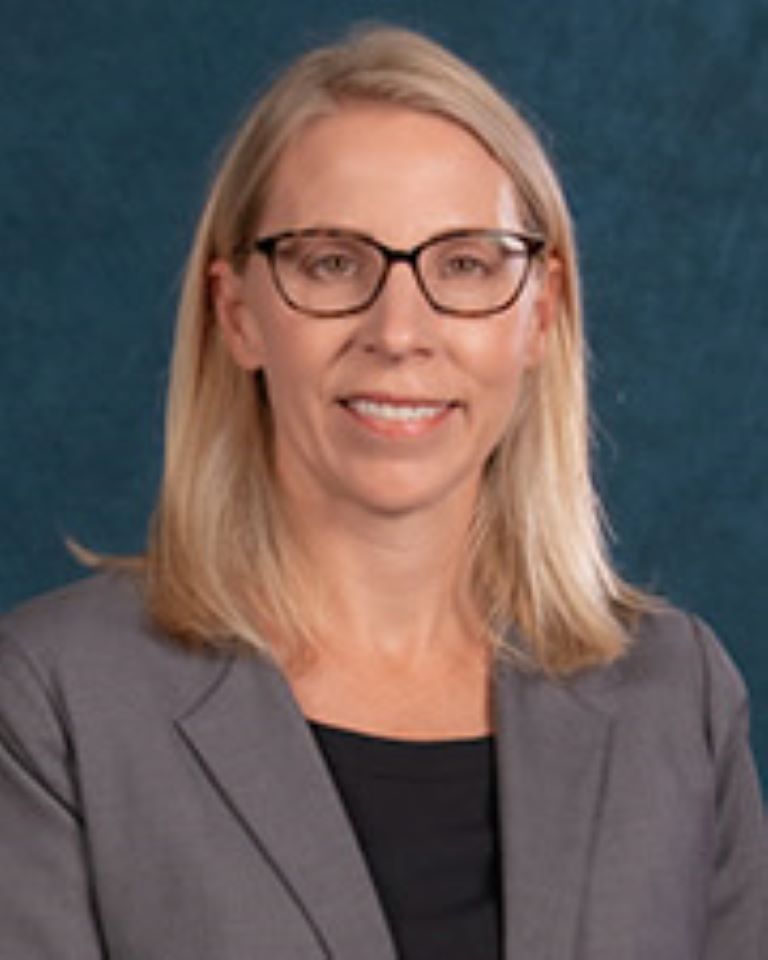 Cara is a Senior Management Analyst in the Office of Analytics, Institutional Research, & Effectiveness (AIRE) with her priority being on the overall planning, organization and delivery of KU's strategic plan. She began working as a project manager at KU in 2013 in KU IT and prior to KU, she worked for over 10 years in the private sector as an implementation manager and business/systems analyst at various software and consulting firms.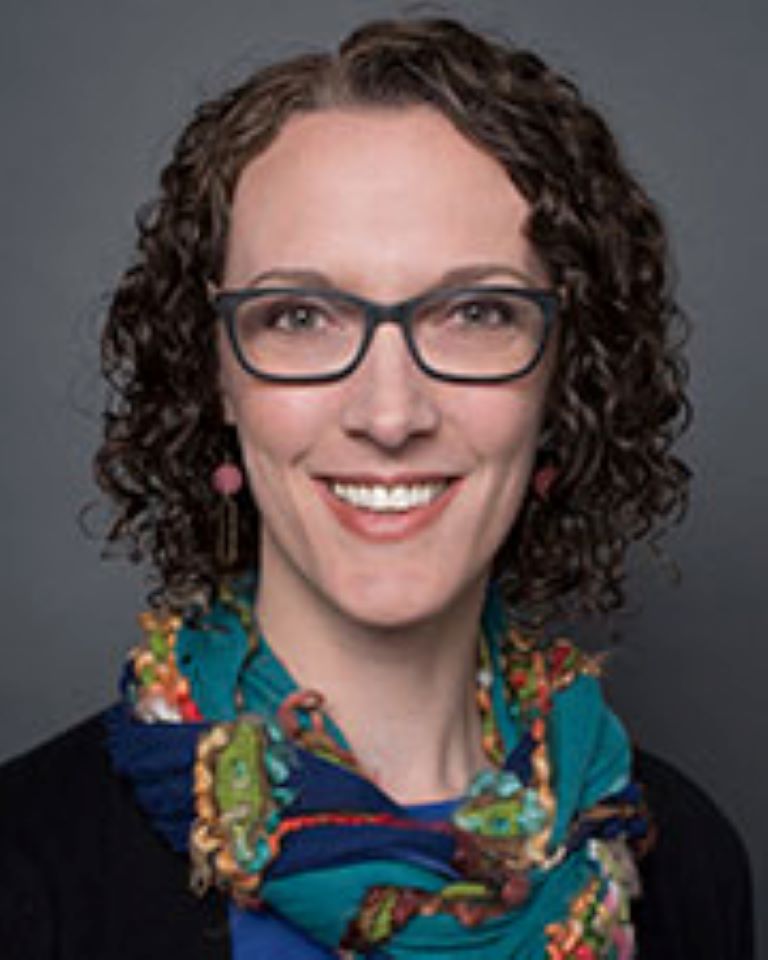 Mindie Paget (she/her), Assistant Vice Chancellor for Diversity, Equity, Inclusion & Belonging and Director of External Affairs, Office of Research, is a native Kansan and first-generation college student who leads communications and diversity, equity, inclusion and belonging efforts in the KU Office of Research. Her passion for writing, connecting with people, and telling stories inspired her journey through a bachelor's degree in English and philosophy and a master's in journalism (both at KU), followed by six years as a reporter and arts editor at the Lawrence Journal-World. She first returned to her alma mater as director of communications and marketing at the KU School of Law and has been with KU Research since 2019. Mindie is a Girl Scout leader and enjoys practicing yoga, devouring books and podcasts, and spending time in nature.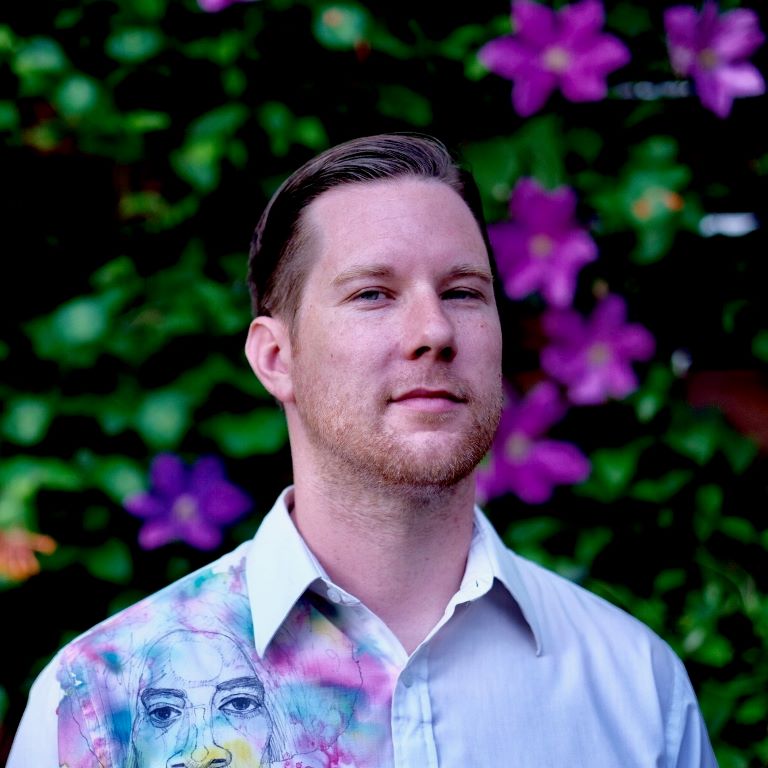 John Sebelius is an interdisciplinary artist who holds a master's degree from the University of Kansas and a bachelor's with honors from Rhode Island School of Design. Sebelius's work has been featured in: Harper's, Express, DETAILS, Review, CNN, Aspen Daily News, The Washington Post, and The Tonight Show with Jay Leno. John has shown work in Gallery Two (Sydney, Australia), Woods-Gerry Gallery (Providence, RI), Mulvane Art Museum (Topeka, KS), Vermont Studio Center (Johnson, VT), Kansas City Artists Coalition, School of the Art Institute of Chicago, and had a solo exhibition at the Gonzo Museum (Aspen, CO). Sebelius's short documentaries have screened at Austin Film Festival, Tallgrass Film Festival, Virginia Film Festival, Free State Film Festival, and The American School of Kinshasa in Democratic Republic of Congo. The citizens of Lawrence, KS voted him the Best Artist of 2021 and The Kansas City Chiefs selected him as the featured artist for My Cause, My Cleats 2018 and 2019. Sebelius' art program Artistic Expressions Healing Arts Initiative was created in 2016 as an art class for veterans who experienced military related trauma. This innovative art program has been taught at West Los Angeles VA Hospital (CA), Osawatomie State Hospital (KS), The Stress Disorder Treatment Program (Colmery-O'Neil VA Hospital, Topeka, KS), Bert Nash Mental Health Center (Lawrence, KS), First Step at Lake View (DCCCA Women Treatment Facility, Lawrence, KS), VFW Post 1650 (Topeka, KS), and Warriors' Ascent (Kansas City, MO); and awarded a Rocket Grants (Spencer Museum, Charlotte Street Foundation, and Andy Warhol Foundation of Visual Art) in 2018 and TOPArts Grant (ARTSConnect) in 2017, 2018, 2019, and 2021. Sebelius currently serves as Artist-In-Residence at Cofrin Logan Center for Addiction Research and Treatment at University of Kansas and lives with his wife Allie, daughter Monroe, and dog Norman in Lawrence, KS.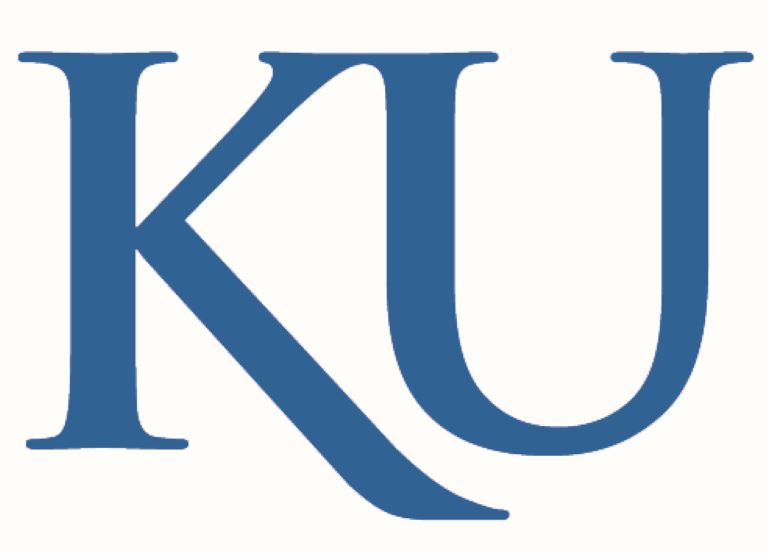 Johannah Stapleton has a master's in clinical psychology from Rosemead School of Psychology in La Mirada, California. Stapleton is currently a doctoral intern at KU Counseling and Psychological Services (CAPS). Her clinical interests include anxiety, depression, LGBTQ+ issues, and substance use disorders. Stapleton's theoretical interests are in psychodynamic and emotion-focused psychotherapy.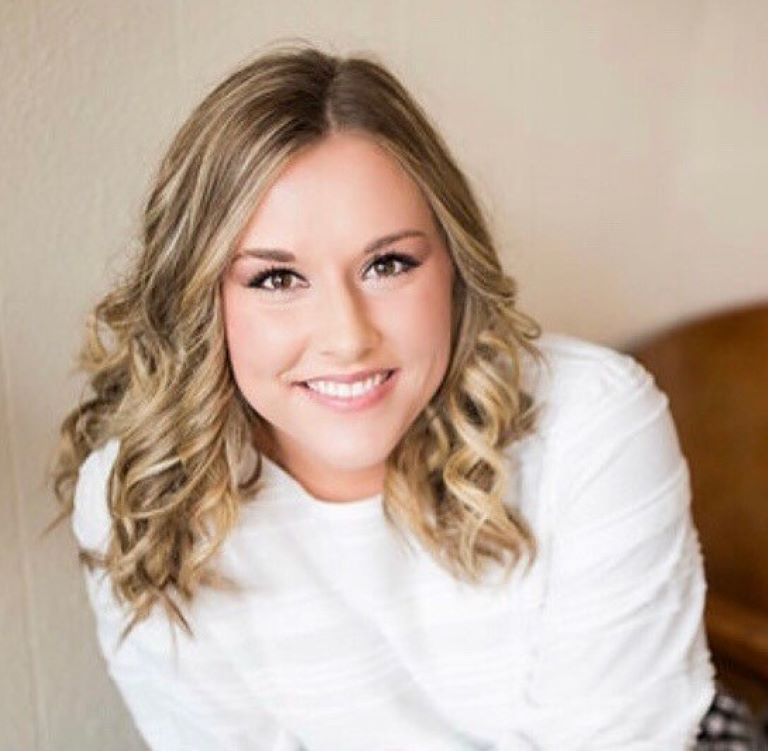 Cassidy White has more than four years of experience in account management and client relations. She supports several mid- to large-size accounts with complex organizational structures and varied employee populations. Cassidy specializes in program implementation; targeted communication campaigns to encourage utilization; and tailored program and product development. Before joining ComPsych, she served as a client relations manager for a family-owned tax consulting firm that served clients on a national level. Cassidy holds a bachelor's degree in psychology from Washburn University.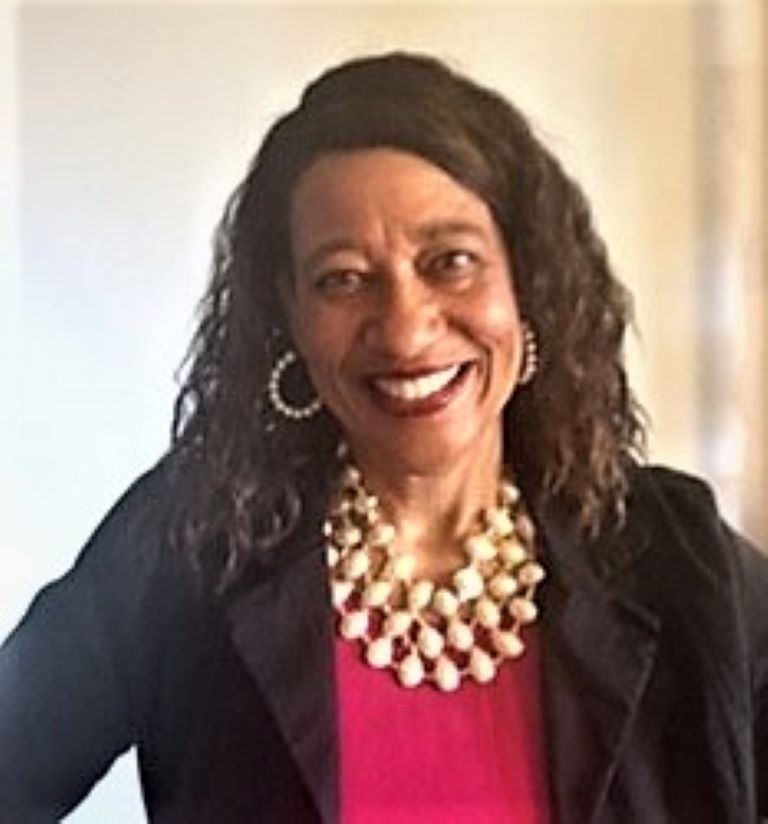 Michelle D. Wilson is currently the assistant director of Academic and Professional Development with the KU TRIO SES & STEM program and a doctoral candidate in the KU Communication Studies department. She has a bachelor's degree in communication studies from KU and a master's degree in liberal studies with an emphasis is in public administration from Washburn University.
Michelle's research and academic expertise is in organizational communication, organizational culture, social identity, workplace power dynamics, workplace bullying, and toxic/hostile work environments. Further, her research has focused on higher education as an institutional context. She includes a DEI lens in all her research, training, and coaching work.
Michelle is actively involved at KU and in the community. Currently, she is a KU staff senator; KU Staff Senate Personnel Affairs Committee chair-elect; KU DEIB Advisory Council member; 2021-2022 KU Staff Fellow; member and former KU Black Faculty and Staff Council president for two terms; KU F.I.R.S.T. Student Organization advisor; KU Black Alumni Network president-elect and Young Alumni/Student Programs co-chair; and Golden City Sertoma charter member and club secretary.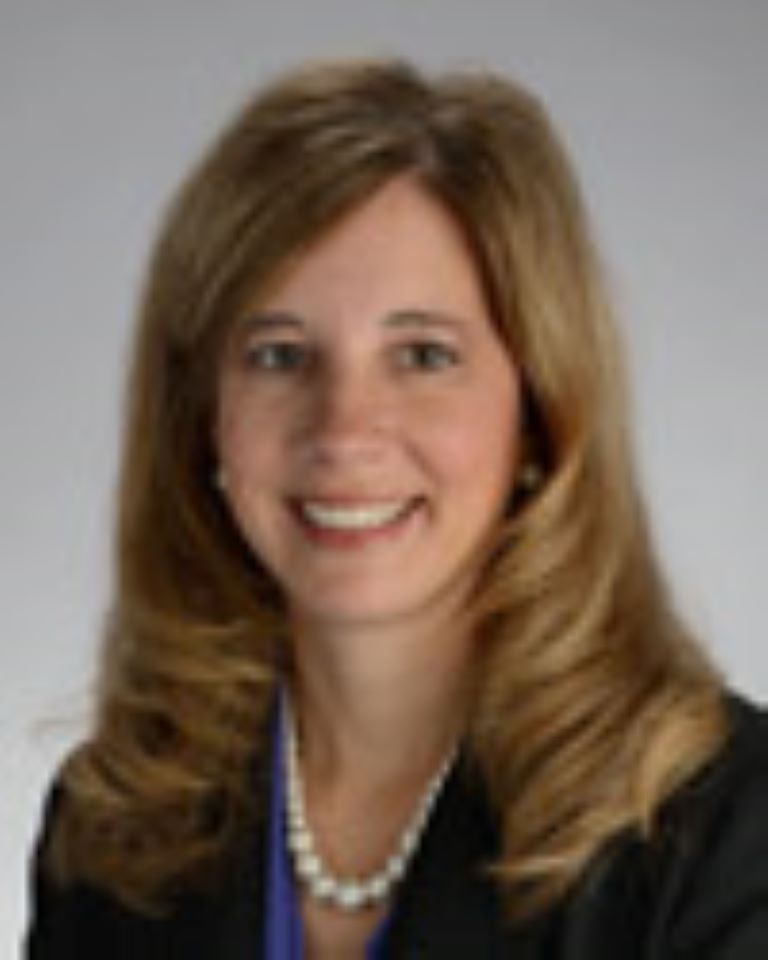 Chari J. Young became the chief human resources officer at KU Medical Center in February 2015. Chari previously joined the general counsel's office at KU Medical Center in December 2012. She is admitted to the bars in both Kansas and Missouri. Chari has extensive experience in the practice of employment law, including advising on human resources issues, conducting investigations and defending administrative claims and litigation. Chari previously practiced in Kansas City, Mo., with Blackwell Sanders Peper Martin (now Husch Blackwell) from 1999 to 2003; with Seyferth, Blumenthal & Harris, LLC from 2006 to 2007; and with HROI, LLC, from October 2007 to December 2012. Additionally, Chari served as law clerk to the Hon. Carlos Murguia at the United States District Court for the District of Kansas, Kansas City, Kan., from August 2003 to August 2006. Chari graduated with a bachelor's in education and English from the University of Tulsa in 1994. In 1999 she received her juris doctor from the University of Missouri–Kansas City School of Law where she served on the UMKC Law Review and The Urban Lawyer.